A video with gameplay scenes from an unreleased and still very early version of Duke Nukem Forever (test) from 2001 is currently making the rounds on the Internet. The overall hugely disappointing successor to the legendary Duke Nukem 3D looked completely different when it was released in 2011.
Like the fan site Duke4.net First reported, detailed information about an early build of Duke Nukem Forever was released via the 4Chan image board, set up by American developer and entrepreneur Christopher Poole in 2003. About the thread that was closed and archived in the meantime, the user "x0r' shared related footage and a gameplay video.
However, this is probably not an early version of the latest Duke Nukem Forever, released in the summer of 2011 after more than 14 years of Unreal Engine-based development for Windows and macOS as well as Xbox 360 and the PlayStation 3, but one originally for the planned E3 2001 games show release that was never completed.
Almost every chapter is present in one form or another, a chunk is playable, a chunk is blocked with no enemies. All the content from E3 is here.
Not just the editor, we will also release the full source code.
All weapons are functional except for the chainsaw and the freezer.
Do you have a date when you're going to release it then? June.
The editor works. We also have the UnrealScript engine and source code and have written instructions to compile it.
Two builds, but only content for one.
It's Unreal Engine 1, like the final game.
There is no full game. It was never finished.
The E3 2001 iteration but not the E3 2001 release.
The shrink ray is in the game, it is the first weapon in slot 4.
The theme is just the Megadeth version. It starts playing as soon as you start the game.
Bombshell is not visually present in game at this point, there is a log file indicating that its model has been deleted.
Strippers can be seen and interacted with when you first enter the club. By the time the game was saved, most of them are dead.

x0r through 4Chan
As user "x0rannounced via 4Chan, almost all later levels and weapons are also included, although some opponents are to be removed.
Source code and publisher must be released
During the month, the group would likex0r"release the full source code of the build and thereby also give other developers the opportunity to continue working on the game. The UnrealScript editor and source code and the corresponding instructions for compiling the game must also be included.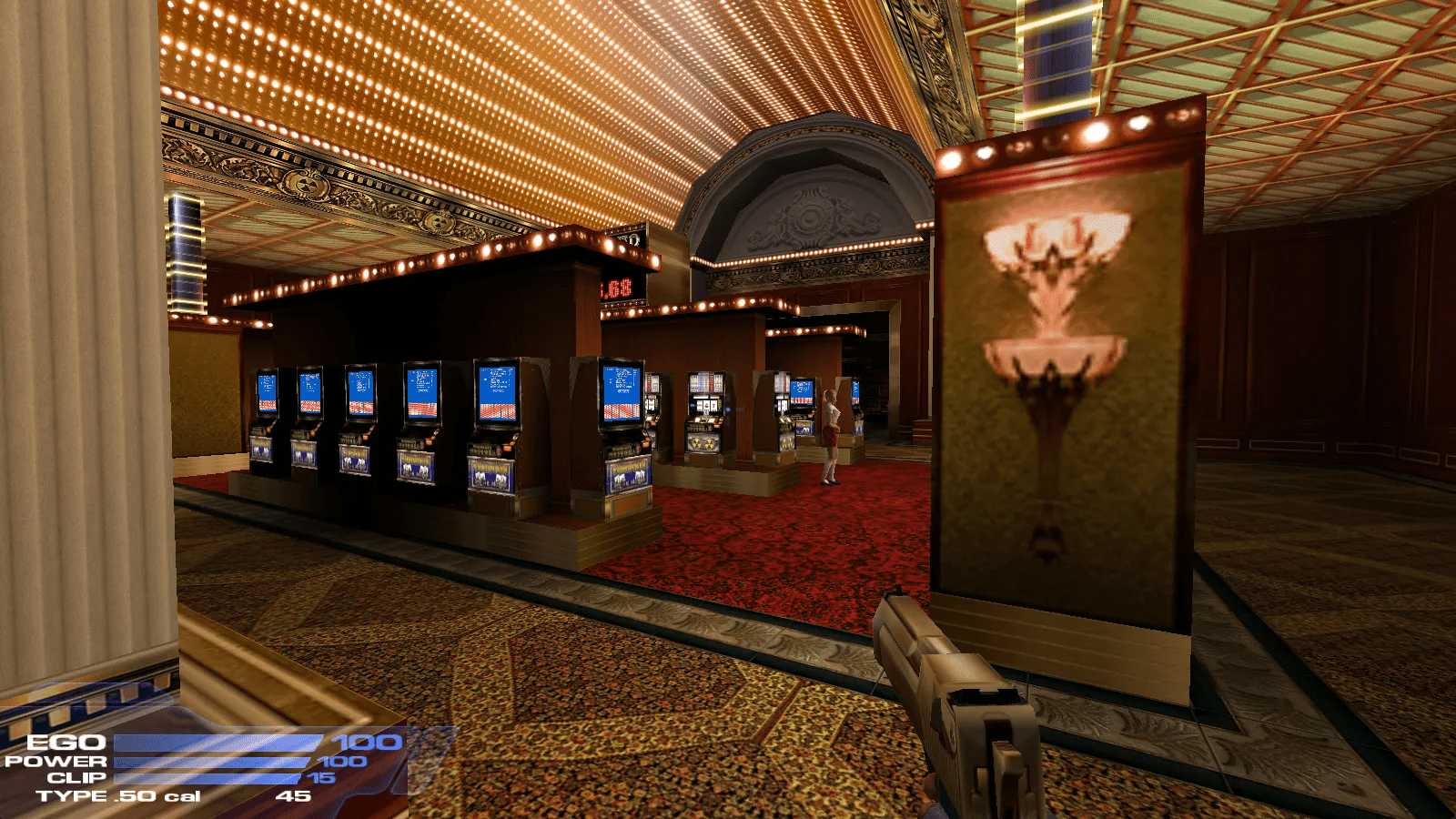 Based on these files and assets, future community builds and mods could certainly be created, going more in the direction players expected in 2011 with the release of Duke Nukem Forever. Duke Nukem and the 3D Realms development studio, which has since been taken over by the Embracer group, still have a large fan base today.