---
Samsung is taking another big step to take its smartphones to a new level. Many individual components play an important role and determine whether a smartphone works properly. That's why a new generation of memory has been announced that really packs a punch.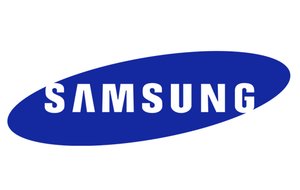 Samsung introduces new memory for high-end smartphones
Most modern Android smartphones come with UFS 3.1 storage. This was largely responsible for making smartphones run as fast as we know them today. Extremely high read and write rates and low power consumption took smartphones to a new level a few years ago. Samsung is taking the next step with UFS 4.0 storage:
The new memory has a maximum capacity of 1TB and can write up to 2900MB/s and read at 4200MB/s. Data throughput has been doubled compared to UFS 3.1 storage, so the performance of smartphones during use as well as data processing should be significantly faster. At the same time, power requirements should be lower, so you shouldn't experience any battery life drawbacks with higher performance. Efficiency should even be 46% better.
Samsung wants them Launch mass production of UFS 4.0 storage in Q3 2022. Of course, the company wants to use the new memory in smartphones such as the new foldable cellphones, but with great certainty also in the Galaxy S23. But other regions should also benefit from it. This includes, for example, the automotive industry, where the user interface naturally runs more smoothly due to faster memory and route calculations can be performed faster. But assistance systems can also benefit from faster memory.
The Samsung Galaxy S22 Ultra still works with UFS 3.1 storage, but still very fast:
New Samsung memory also for other smartphones
Of course, UFS storage is not only used in Samsung smartphones. The company is one of the most important suppliers for other manufacturers, who will certainly accept this memory with a kiss and install it in their devices. It can be assumed that UFS 4.0 storage will initially be installed in the premium class. This could ensure that previous UFS 3.1 memory is used in cheaper cell phones. Either way, end customers who simply get faster terminals are winners.