---
Huawei has almost no chance in Europe without Google services. With Honor, however, a worthy successor is announced, which has adopted and developed Huawei's technologies. The Honor Magic 4 Pro could be the Android smartphone that many Huawei fans have been waiting for.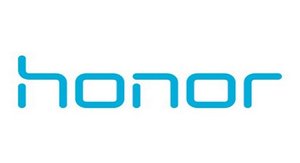 Honor Magic 4 Pro is coming soon
At the end of February 2022, Honor presented a new high-end smartphone, the Magic 4 Pro, which will also come to Germany. Since then, we have been waiting for the official announcement of the availability of the phone. After all, it is a really exciting model that is equipped with Google services and makes the hearts of Huawei fans beat faster. the the former subsidiary of Huawei is now independent and presses the accelerator. A lot of money is spent on research and development. This is exactly what pays off. They have already taken the top spot in China, and Europe will soon follow.
The Honor Magic 4 Pro has already appeared on the manufacturer's sites in France (look at Honor) and in Great Britain. The launch should therefore be imminent. There is also talk of a discount of 100 euros at the start of the sales. If you assume a price of 1,099 euros, you should end up with an attractive price of 999 euros. At least that's what the predecessor cost. Who would be Position Honor between the Galaxy S22 and Samsung's S22 Plus.
The Honor Magic 4 Pro offers very good features for the price. Of course, this includes a Snapdragon 8 Gen 1 as a processor, 256 GB of internal memory and 8 GB of RAM and a 6.81-inch 120 Hz OLED display. The 4,500 mAh battery can be both charging with cable or wirelessly with 100 watts each. No other smartphone can do this. You will likely need to purchase the wireless charger separately.
What the Honor Magic 4 Pro camera is capable of:
Honor really wants to step on the accelerator
The success in China shows that Honor has the wind in its sails. The Chinese company has the potential to become Huawei 2.0. You are not subject to sanctions and can therefore attack fully. Huawei fans in particular are waiting for such a smartphone, because not everyone wants to switch to Samsung or Xiaomi. It will be interesting to see if China's success trickles down to Europe.