In addition to the Galaxy A, Samsung offers an alternative series for mid-range smartphones with the Galaxy M series, which today has a new flagship with the Galaxy M53 5G priced at 469 euros. Compared to the Galaxy A53 5G, the priorities are different, such as a bigger screen and more megapixels.
The Galaxy M53 5G is now available in "Dark Blue", "Brown" and "Khaki Green" colors exclusively on Amazon*, Otto and the Samsung online store. During the market launch of the Galaxy M series smartphones in Germany, the focus was on sales via online platforms rather than local retail. The price of 469 euros puts the smartphone on par with the Galaxy A53 5G, which has been available in Germany for just over a month.
6.7 inch OLED with 120Hz
The Galaxy M53 5G also offers a 120Hz OLED display with 2,400×1,080 pixels, but at 6.7 instead of 6.5 inches, the smartphone appeals to customers who want an even larger smartphone. The front camera integrated into the screen works with both smartphones with 32 megapixels, is intended to guarantee detailed selfies and allows video recordings up to 4K resolution.
108 instead of 64 megapixels, but more OIS
Samsung also gives the main rear camera a high resolution, which has 108 megapixels like the Galaxy S series flagships. Buyers trade the higher resolution for the optical image stabilization (OIS) that only the Galaxy A53 5G offers. . The smaller of the two smartphones also offers a higher resolution of 12 instead of 8 megapixels for ultra wide-angle photos and has 5 instead of 2 megapixels for macro and bokeh.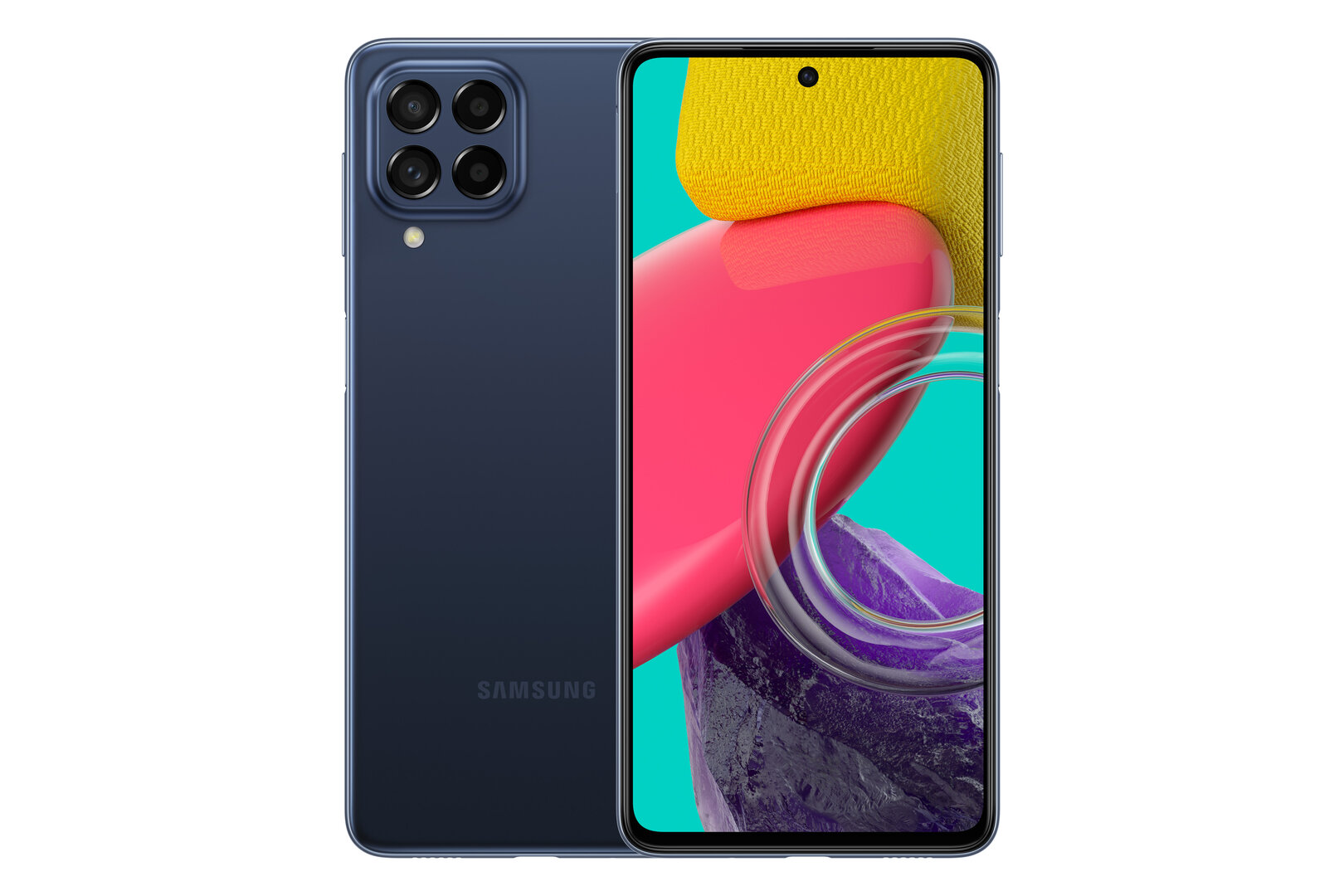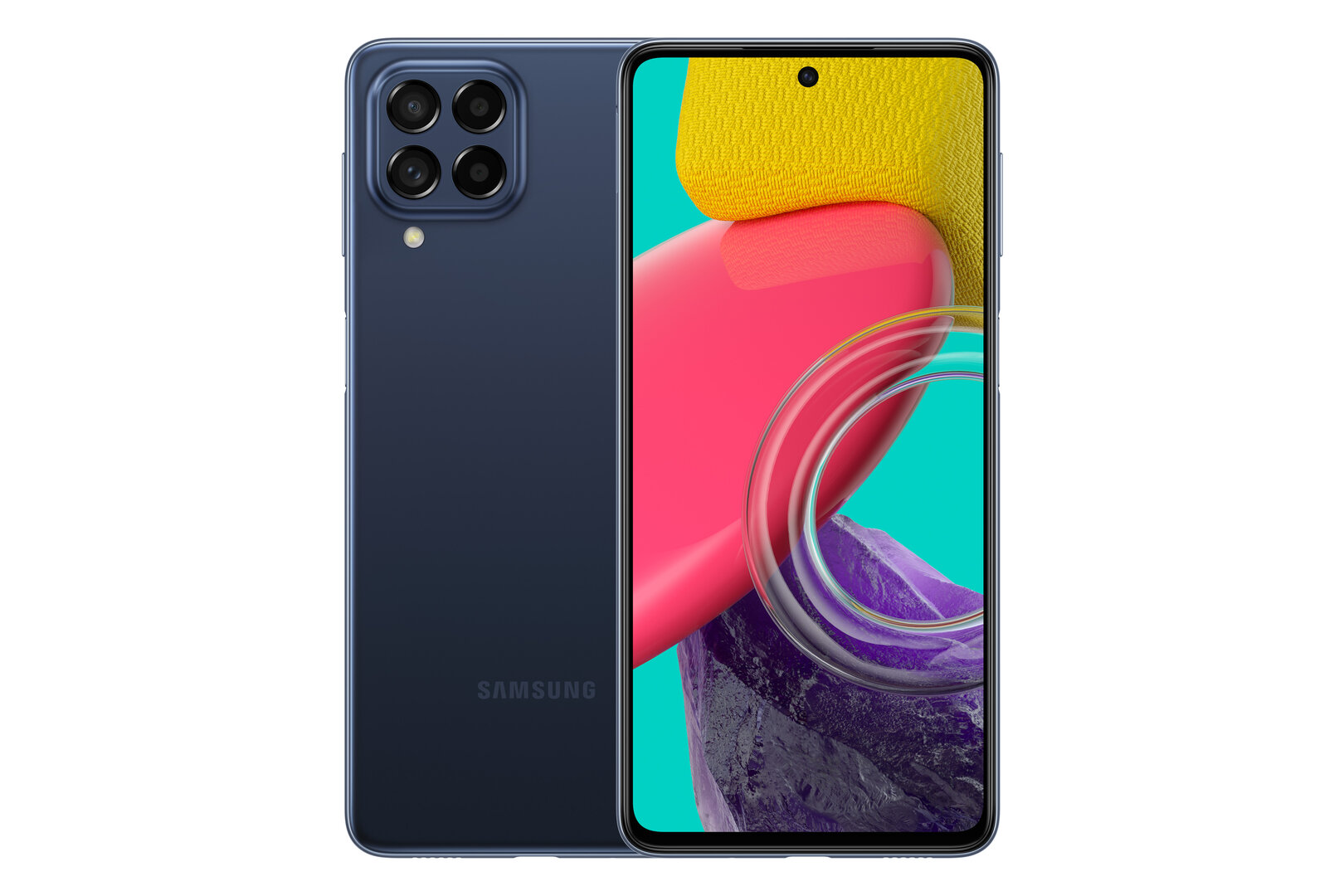 MediaTek Dimension 900 and 5000mAh
Instead of relying on an internal processor like the Galaxy A53 5G, the Galaxy M53 5G uses the MediaTek Dimensity 900, which like the Exynos 1280 relies on two fast Cortex-A78 cores and six Cortex-A55 cores efficient and even the same ones Clock rates as the chip of the Galaxy A53 5G achieve. Additionally, TSMC's N6 fabrication faces Samsung's 5LPE. Samsung only offers the Galaxy M53 5G with 6 GB of RAM and 128 GB of expandable storage, while there is also a 256 GB model of the Galaxy A53 5G for 509 instead of 449 euros. There's a tie on the power side, where 5,000 mAh is on offer, which should be enough for 19 hours of video playback on the Galaxy M53 5G.
The update guarantee speaks for Samsung
In general, the biggest advantage of Samsung smartphones over comparably equipped competitor devices is the update guarantee for four major versions of Android and five years of security updates, which apply to all series. The Galaxy M53 5G comes with Android 12 and Samsung's One UI 4.1.
Links marked with an asterisk are affiliate links. In the case of an order via such a link, ComputerBase participates in the proceeds of the sale without increasing the price for the customer.