On Labor Day, thousands of people across Hesse demonstrated for social justice, peace and solidarity with Ukraine, which has been attacked by Russia. Unions took advantage of high inflation to demand significantly higher wages.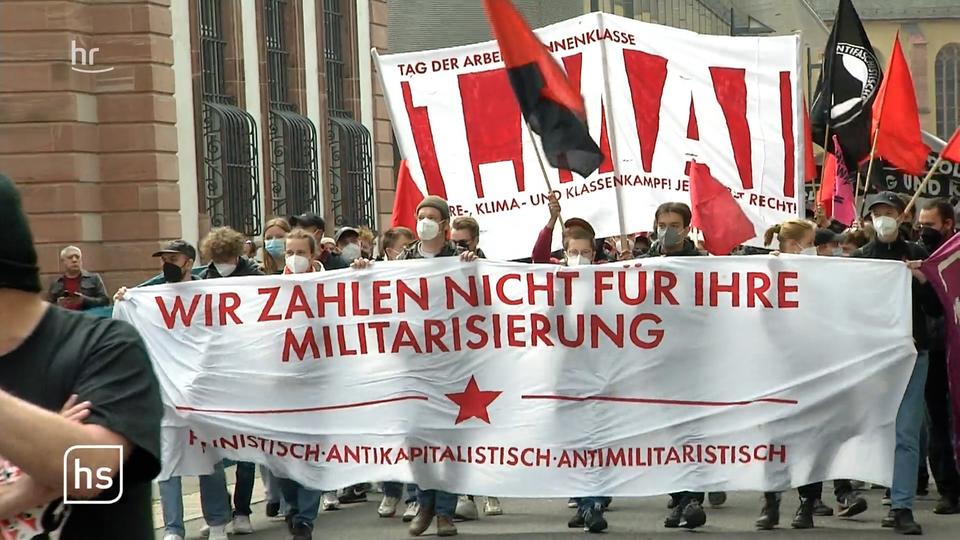 The Confederation of German Trade Unions (DGB) announced that around 21,000 people across Hesse took part in the 33 Labor Day events on Sunday. In Frankfurt alone, police counted around 3,000 people at a demonstration and subsequent rally on the Römerberg.
Participants held banners with inscriptions such as "Hands down! and "Long Live May Day" in place. According to the police, the events took place calmly and without disturbances.
The DGB calls for "strong salary increases"
Among other things, the focus was on the burdens caused by sharp energy price increases for the economy and employees:
"Anyone who works must be able to live on it, even when energy and food prices rise," demanded Michael Rudolph, DGB district chairman for Hesse-Thuringia, at a rally in Marburg and at the same time pointed out: "The best recipe against the rising cost of living is strong wage increases."
However, more and more employers wanted to avoid being bound by collective agreements, and this trend had to be stopped. "We need to get stronger as unions and force reluctant employers to be bound by collective agreements," Rudolph said. Politicians are also responsible for a functioning collective bargaining system. Collective agreements must be protected.
criticism of the state government
The DGB district chairman criticized the black-green Hessian state government. A clearly recognizable design claim is missing to change the Hessian industry in a socially and ecologically sustainable way and thus secure employment.
"Ecological necessities, but also the consequences of war, show us one thing: we need an expansion of renewable energy, investment in new drive technologies, hydrogen and energy efficiency in order to produce in a climate-neutral way, in order to be independent of gas exports," Rudolph said.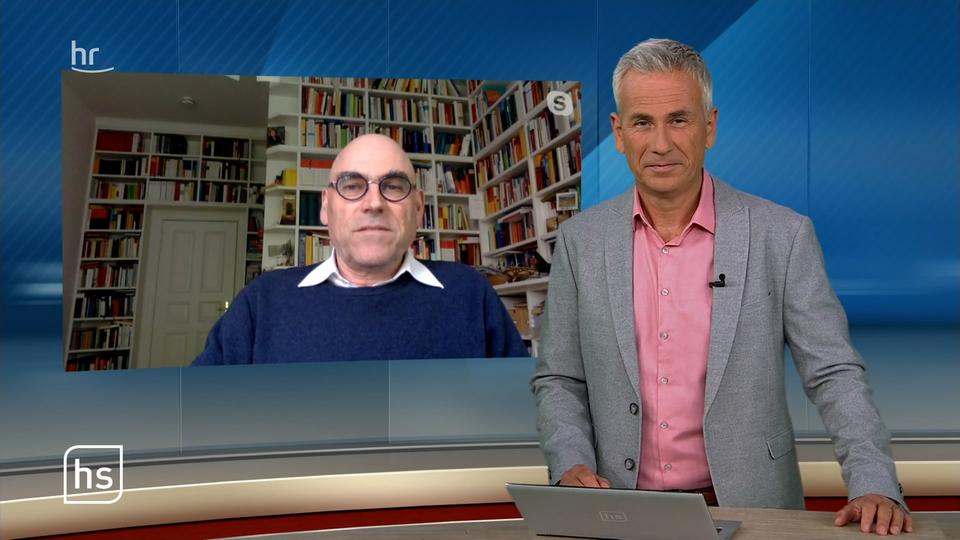 Minister of Social Affairs: Think about mental stress
On behalf of the state government, Social Affairs Minister Kai Klose (Greens) focused on employee safety and health on Labor Day. Besides working from home, the proportion of new forms of work such as platform work and, especially in the service sector, the number of other new forms of employment are also increasing, he said on Friday.
"In these industries in particular, the burden of occupational health is often underestimated. Dissolving work boundaries and more flexible working hours, but also so-called techno-stress are the downsides of digitization, which show that the new working culture not only harbors opportunities, but also risks." Klose called on employers to take greater account of the mental stress of their employees when designing working conditions.
SPD: "Give signs of solidarity, respect and peace"
Given the war in Ukraine, the SPD, the largest opposition faction in the state parliament, called on Labor Day to "send a clear signal for solidarity, respect and peace".
Group leader Günter Rudolph said it was also important that the global upheavals sparked by the war in Ukraine were not used as a pretext for social cuts. "Major investments in our nation's military security should not come at the expense of social security."
900 participants in the "combative May Day" in Frankfurt
Demonstrators, most of whom belonged to left-wing groups, gathered in Frankfurt on Sunday evening for a "combative May Day". The police speak of around 1,000 participants. Criticism of the capitalist economic system was raised in the speeches. Speeches also criticized the increase in military spending during the war in Ukraine and the Greens' willingness to deliver heavy weapons to Ukraine.
A police spokesman said pyrotechnics had gone off several times since the assembly. Violent clashes erupted at a similar protest in Frankfurt last year. 13 police officers were injured.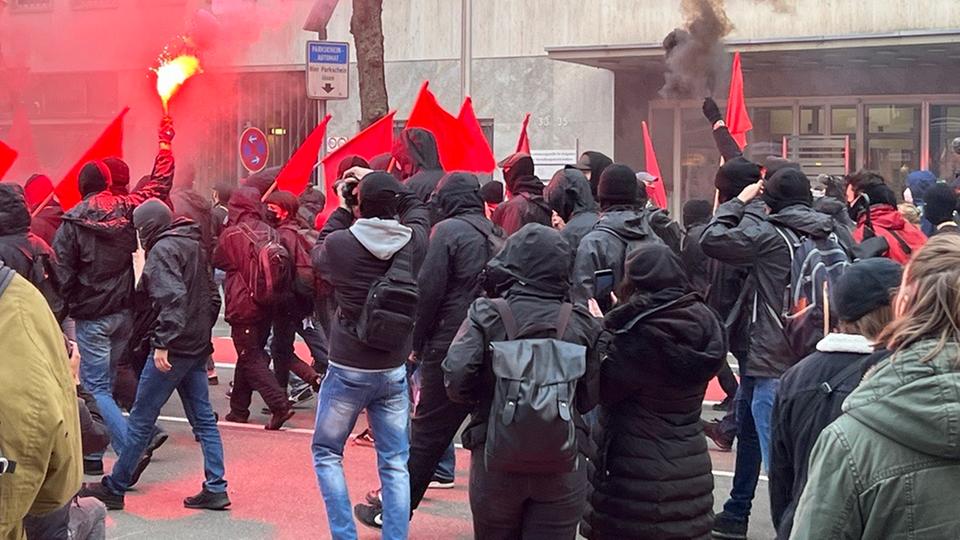 Further information
End of additional information