Johnny Depp and Amber Heard face off in Virginia public court. Week three again brought shocking findings to light.
This is the dirtiest war of roses between two celebrities in years. And it's far from over. Johnny Depp and Amber Heard have been at odds in court for three weeks. In addition to a few witnesses, only Depp himself was on the witness stand, Heard will be questioned first. The process will take a total of six weeks. We have collected the most important statements from the third week of the trial so far.
Johnny Depp leaves the witness box

Johnny Depp had his last day on the witness stand on Monday. Two things that stood out: Once again, the actor's severed fingertip was the subject. He says Amber Heard cut him off when she hit him with a bottle of vodka. She, in turn, claims in court papers that Depp self-inflicted the injury. A charge he vehemently denies. "There's no way I'm cutting my finger to waste this wonderful opportunity to start playing guitar," he said, referring to a tour scheduled shortly after the incident.
Depp also opened up about his starring role as "Captain Jack Sparrow" in the "Pirates of the Caribbean" movies. His accusation: Amber Heard hurt him with her Washington Post op-ed. In fact, he lost his role in the Harry Potter spin-off Fantastic Beasts after its release. And the planned "Pirates of the Caribbean" films were then put on hold. "Captain Jack Sparrow was a character that I built from scratch and…you get very invested in the characters," he said. "And I felt the characters should have a way out to end the franchise on a really good ending. And I intended to keep going until it was time to quit," he said. he explains.
Doubts about Amber Heard's injuries

The testimonies of some people who questioned Amber Heard's claims that she suffered injuries were also significant. A police officer said he was unable to identify any physical injuries to Amber Heard.
In his testimony, Tyler Hadden said Heard's face was flushed and stained with tears. "Just because I see a rosy-cheeked, rosy-eyed woman doesn't mean anything happened," said Hadden, who pointed out that Heard was very reluctant to speak to officers.
Instead, Johnny Depp's bodyguard Malcolm Connolly said he noticed "scratches and swelling" on his boss' face. The jury saw a picture of Depp and Heard on their honeymoon on the Orient Express from Bangkok to Singapore. Connolly said he recorded it himself and noticed Depp had bags under his eyes. He said wryly on the witness stand when asked about the cause of the injury: "He hit a door or a door hit him."
The poo incident

Johnny Depp's allegation that Amber Heard defecated on his side of the bed has come up again. Starling Jenkins, Johnny Depp's longtime driver, testified and said that Amber Heard put him in charge. Heard called it a "terrible joke".
He also said he found Johnny Depp's cellphone on Los Angeles' infamous Skid Row. Heard told her she threw him out the window during an argument. The "Skid Row" is known for homeless people and junkies who stay there.
divorce and millions

Also on the witness stand was Johnny Depp's business manager, Edward White, who provided information on Amber Heard's allegations during the divorce. He has an overview of Depp's finances and explained that Heard initially asked Johnny Depp for four million. However, it shouldn't have stayed that way.
She steadily increased her claim until Depp finally gave her seven million dollars tax-free, plus an additional $500,000 for her attorneys. New information: According to the agreement, Depp would have paid the "joint obligations", that is to say the expenses incurred during the marriage. Overall, the divorce would have cost Depp $14.25 million, according to White. A staggering sum considering the two had only been married for 15 months.
Elon Musk and Amber Heard

One name that came up several times this week was tech entrepreneur Elon Musk. Shortly after Johnny Depp's divorce, Amber Heard was in a relationship with the Tesla founder. Heard's former agent, Christian Carino, testified on the witness stand and said he did not take their relationship seriously. Carino recalls a text he sent Heard after Musk broke up. "You weren't in love with him and you told me a thousand times that you just fill the void," he wrote to her at the time.
The statement from ACLU chief operating officer Terence Dougherty showed that Musk could become a key figure. The American Civil Liberties Union is a nonprofit organization dedicated to protecting the rights of every citizen of the United States. After Johnny Depp's divorce, Amber Heard announced that she would donate $3.5 million of the divorce money to the organization. However, Dougherty testified in court that they only received $1.3 million in donations. Elon Musk reportedly transferred $500,000. What happened to the rest of the millions, Dougherty could not tell.
Borderline diagnosis

Legal psychologist Shannon Curry's statement caused a stir. Curry was called on the witness stand by Johnny Depp's legal team. She had been hired by the actor's lawyers to prepare an expert report on Heard. And his diagnosis had it all: Curry attested that Amber Heard had borderline personality disorder and histrionic personality disorder. According to her, Heard is prone to emotional instability and sudden outbursts of anger, which can also be accompanied by violence.
" vendor-id="5e7ac3fae30e7d1bc1ebf5e8″ vendor-name="Youtube"/>
She first evaluated medical protocols and consulted numerous documents. Curry then met Amber Heard on two separate days, spending a total of 12 hours with the actress. She explained that people with this type of personality disorder are often "dramatic, erratic and unpredictable" and are obsessed with "an underlying need not to be abandoned, but also to be the center of the Warning".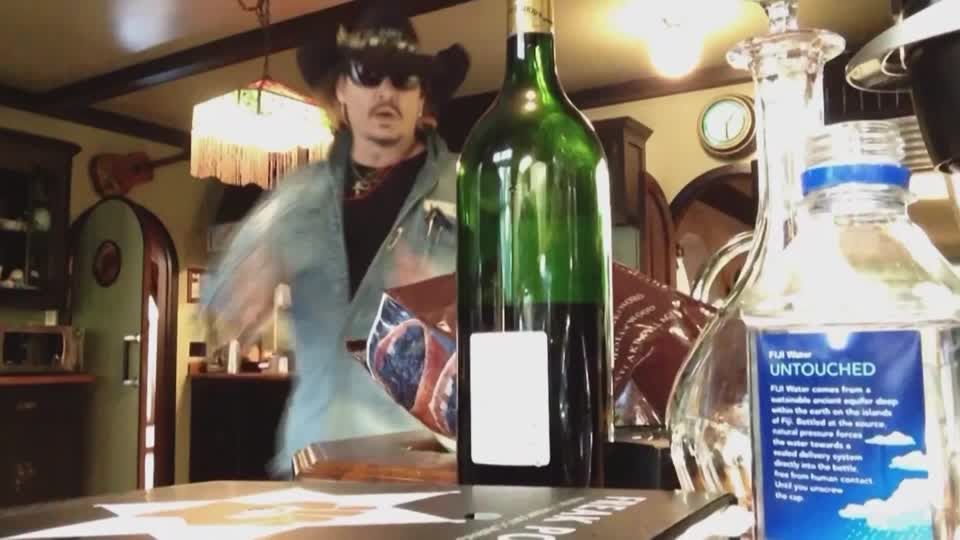 "If someone is afraid of being abandoned, by their partner or by someone else around them, and they have this disorder, they will make desperate attacks to avoid it," he said. -she said about patients with borderline personality disorder. "And those desperate attempts can be physical assault, they can be threatening, they can hurt themselves, but these are very extreme behaviors and very upsetting to the people around them," Curry explained.
Johnny Depp, Amber Heard and the Private Island

The statement from Johnny Depp's island manager, Tara Roberts, matched Curry's analysis of fear of loss. She recalled an incident in December 2015. Johnny Depp claims Heard threw a can of mineral spirits at her while on vacation. Roberts said she and another employee were talking when an angry Johnny Depp walked into the room. After a few minutes, Amber Heard also came over, apologized, and asked Depp to come back to her. Depp then got out to his car and wanted to leave, but Heard blocked his way. The two ended up leaving together, but Roberts was worried and wanted to make sure they were okay.
So she and the other employee also went to the main house, where she heard screams. "Amber screamed and Johnny responded, you could hear what was being said. We stood there for a few minutes. Then we heard Amber tell him he was a failed actor and was going to die a big, lonely old man. ", did she say. "Johnny said 'you hit me with a can (…)'. Johnny came down the stairs, Amber was behind him, she had a bottle in her hand. There was a pause of initial shock, nor Neither Johnny nor Amber knew we were there," Roberts said.
After further arguments, Depp attempted to flee. "She clawed, grabbed his clothes, grabbed his hair like an angry woman – he wanted to leave. He couldn't drive away because the keys had been taken out," the manager recalled. Depp's private island in the Bahamas is a key location in their failed relationship. Not only did Depp go to rehab there, but it's also where he and Amber Heard got married in 2015.
Next week we continue to Fairfax, Virginia. Amber Heard will herself be called to the witness stand, possibly as early as Monday.
Sources: "Initiate" / "Deadline"