On June 22, PS Plus will be rocking in Germany and, according to Sony, all sorts of first-gen PlayStation classics should be found in the premium model. After a possible leak already hinted at titles like Tekken, Ridge Racer and Worms World Party for the PS1 library, we want to tell you today which games would make us weak.
Which PS classics do you want? Let us know in the comments which favorites would make you subscribe to the highest PS Plus rank.
GamePro wants this PS classic
Tobi wants classic dino games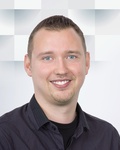 Along with must-have classics like Metal Gear Solid and Co., I fell in love with two dinosaur games on PS1. In The Lost World: Jurassic Park, you could slip into the role of prehistoric animals as well as that of two characters, which really impressed me in the late 90s, especially since the film did not It wasn't just awkwardly replayed. And Dino Crisis 2 was an action firework that I still want to see released in a remastered version or remake. An appearance on PS Plus Premium would be enough for me to start.
Linda is brought back to the world of Digimon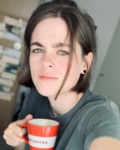 What I would give to be able to play the original Digimon World again! The action-RPG with Pokemon-like breeding mechanics was definitely not a hit game back then. Numerous game bugs and inconsistencies have clouded the Digi adventure. Still, the game won my heart back then, first because I was (and still am) a huge Digimon fan. And second, because the principle of race and training was so motivating.
Dennis has hot RPGs and smoldering tires
I've been hoping for years that Sony, with Breath of Fire 3 and 4, will finally bring two of my absolutely favorite games to current consoles. To date, that hasn't happened, which is a shame in the case of the two PS1 JRPG gems. PS Plus Premium is therefore my last hope to finally relive the adventure of the dragon with Ryu, Nina, Teepo and Rei. And while Sony is at it, they can add F1 1997 to the library right away. I'm dying to know how my favorite PS1 racing game still plays today – probably pretty awful, but whatever!
PS Plus Revolution Official
All information about the new subscription service for PS4/PS5
Hannes wants to return to the pig front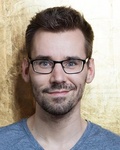 I rooted a lot in the PS1 era and still feel at home in that library of games to this day. However, there are also many obvious classics that have remained relevant to this day and therefore do not appeal to me so easily. Final Fantasy 9 – a game I love – I can actually play anywhere. Resident Evil classics don't appeal to me after the remakes either. But the PS1 Wallet has a lot to offer that isn't so easy to find these days.
I've spent countless hours playing hogs before and getting lost in Worms-style 3D battles. I miss the gritty atmosphere of Legacy of Kain: Soul Reaver, I feel like playing Suikoden 2 again. And yes, I might just want to drop by Team Buddies for an hour or two. I just want more than the absolute classics that have been consistently given to me over the past 25 years – I want to experience the games that have kind of gotten lost to me.
Eleen needs the service for Final Fantasy and Silent Hill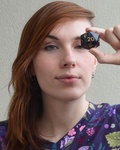 Although I've never owned a PS1, there were a few games on PS2 that still mean a lot to me that were never ported. For example, the Final Fantasy 7 offshoot Dirge of Cerberus. It's no surprise that the game, unlike many other parts of FF, was never released on other consoles, after all, many fans of the RPG series weren't happy with the shooter gameplay. 'era. For me, as a Final Fantasy fan who had just discovered my budding love for shooters, it was the perfect mix.
And Silent Hill 2 is probably one of the most influential games of my youth that I haven't played in years. Even back then, I was loudly complaining about the controls, but the psychological horror of part two is still unmatched to me. So if the predecessor enters the PS Plus subscription, it would be the perfect opportunity to finally catch up.
Now it's up to you: which PS classics would you like for the new service?